Before buying any kind of appliance it's normal to know about the product. Questions may be risen who makes them and where are they made. Nowadays, it is normal if someone wants to know these questions, as appliances cost much to make you consider twice before making any purchase. 
However, who makes Midea appliances is the most commonly asked question, and here is the answer:
Midea Group makes Midea Appliances. With almost 200 subsidiaries and over 60 overseas branches, Midea Group is one of the largest home appliance manufacturers in the world.
What Are Midea Appliances
Midea appliances are the products that are manufactured by Midea Group. As we know, Midea Group is a Chinese appliance manufacturer company which is located in Beijiao Town, Shunde District, Foshan, Guangdong.
They make water appliances, lighting, floor care, and small kitchen appliances. They also have large cooking appliances, laundry, and refrigeration appliances. It also makes home air conditioning and heating products.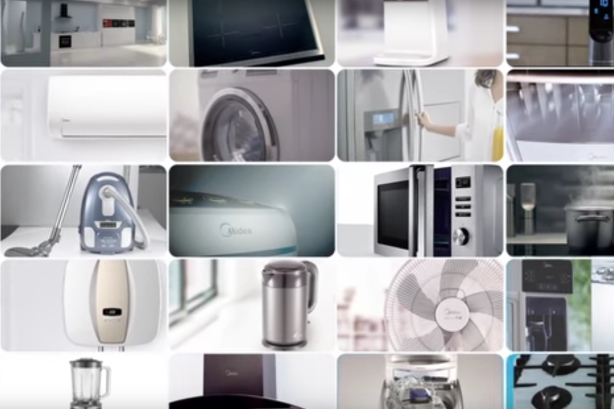 Midea Group has been a leading brand in refrigerators and washing machines. They are also in place of air conditioner manufacturing. The products manufactured by Midea are reasonably priced, durable, and of high quality. They can be always trusted as Midea Group itself makes their appliance products.
For many years, they have been making Midea appliances. It would be better to know more about them before getting further information about the Midea Group itself. Let's know who makes Midea appliances in detail.
Who Makes Midea Appliances
Midea Group makes Midea Appliances. They are a Chinese electrical appliance manufacturer that produces many kinds of appliances. They work also as an assembler of appliances for other brands. That means that the other companies are also placing their orders for them. As a result, their appliances are sold under many third-party brands.
Besides the Midea brand, Midea Group also owns brands like Colmo, Toshiba, Comfee, Eureka, and LittleSwan. For example, if you are buying a Toshiba microwave, mainly you are buying a Midea manufactured microwave under the Toshiba brand. Such kinds of microwaves are assembled in the same factory as microwaves under the Midea brand though they usually feature other designs.
Know More: Who Makes Amana Appliances?
Also, Midea Group is supplying component parts to the other companies that are manufacturing kitchen and home appliances. Their total revenue of them was 285,7 RMB billion which is almost $44 billion. Now you know who makes Midea appliances.Keep reading to know about the history fo Media Group.
The history of Midea Group
Since the early 2000s, Midea Group has invested resources in R&D and offers customers inexpensive products with acceptable quality. They have been developing various appliance products on their own, as well as buying former appliance companies.
For example, in 2010, they made a joint company with Carrier which was an air-conditioner manufacturer company. Later they acquired Toshiba's appliance division in 2016. They also acquired Kuka the same year which was a German robot maker. To enter the vacuum cleaner market, they also acquired  Eureka which was a home care products manufacturer.
After all these acquisitions, they have become a group of companies whose main business is the production of many kinds of appliances, their components & assembling for third-party companies.
As we know, Midea Group is the maker of Midea appliances. Now, their main products are air conditioners and home appliances. They have approximately 135,000 employees in current days.
From the beginning, Midea Group has been turning many eyes. He Xianjian the co-founder of Midea might not have imagined that his CN¥5,000 worth of workshop of bottle lids would end up being one of the most significant appliance manufacturing companies.
By acquiring many companies now they have around 200 subsidiaries that are operating under many brands and are entirely famous and trusted worldwide.
Why Midea Band is so Famous?
Midea is an internationally respected and acclaimed appliance company that is mainly trusted for its high-quality product and outstanding innovation. In 1982, Midea Group began a rapid expansion into the world appliance market and became the leader in appliance manufacturing.
Midea is a famous appliance brand because its products are very high quality, reliable, and durable and they always make their own products. They have a good warranty and sell at reasonable prices. They are the world's largest white goods manufacturer also.
Midea Group is one of the world's biggest manufacturers of major appliances & it is now the largest air-conditioner manufacturer in the world. They have become a strong dominant player in refrigerators and washing machines.
They always offer an extensive range of high-quality products across different price points, whether you are looking for a premium air conditioner or an entry-level appliance.
Read More: Who Makes Lotus Cars?
Where are Midea Appliances Made?
Microwave ovens, Kitchen appliances, and gas stoves are the main products of Midea Group and all of them are made in factories in China. As we know, they are very famous for making microwave ovens and moreover, the capacity of their production is about 40m microwave ovens per year.
Like the above products, refrigerators are also made to order by other companies in China. There are 6 factories in China that manufacture all of these refrigerators for Midea Group.
They also produce 65m air conditioners per year here. Midea's main business in household appliances is the development of air conditioners.
Small domestic tools like hair dryers, steamers, blenders, and heaters under the brand name Midea are also made in China. There are 3 factories that can produce more than 100m devices per year.
The Benefits of Midea Home Appliances
Long-Lasting
As they use consistently high-quality materials to make their appliances products, their products last for a long time. If their products get good maintenance they might last more.
High Quality 
As we mention before they use high-quality materials to make their products. As a result, the products become very high in quality. They always make their products by themselves which is one of the main reasons behind their quality.
Reasonable Prices
They always try to maintain prices according to the quality. You can get entry-level products as well as a premium product at a reasonable price.
History of Innovation 
Midea Group is committed to continuous improvement. They not only do keep working on existing products but also stay on the cutting edge of technology by introducing new technologies into appliance manufacturing.
Global presence 
They have an extensive network of manufacturing facilities & administrative offices around the world. This means it is guaranteed to have access to a local distributor or factory no matter where in the world the customer is. This global presence allows customers to quickly respond to service issues if they need them.
Frequently Asked Questions
Are Midea appliances cheap?
No, they are not cheap. Actually, they are of competitive prices. You can get any kind of appliance according to your budget.
Does Midea only operate under one brand?
No, they have acquired many businesses over the years. As a result, it operates under many brands like Toshiba, Comfee, Midea, and Eureka. They also use COLMO, Vandelo, Beverly, and Little Swan.