Who Is Josh Mcdowell: Josh McDowell is a renowned Christian apologist, author, and speaker who has dedicated his life to defending the Christian faith and equipping believers with the tools to articulate their convictions.
Early Life and Conversion
Josh McDowell was born on August 17, 1939, in Union City, Michigan. Raised in a dysfunctional family, McDowell grew up with a deep sense of skepticism towards Christianity. However, while pursuing a college education, he encountered a group of Christians whose genuine faith challenged his beliefs. Their unwavering devotion led McDowell on a personal quest for truth, ultimately resulting in his conversion to Christianity.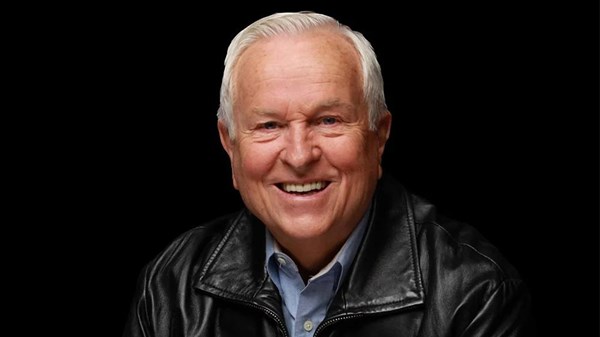 The Impact of "Evidence That Demands a Verdict"
One of McDowell's most significant contributions to Christian apologetics came in 1972 with the publication of his seminal work, "Evidence That Demands a Verdict." This comprehensive tome aimed to provide intellectual evidence for the reliability of the Bible and the claims of Christianity. The book became an instant classic, serving as a go-to resource for pastors, apologists, and seekers alike. Its success catapulted McDowell into the international spotlight, solidifying his reputation as a formidable defender of the faith.
Writing Career and Notable Works
Following the groundbreaking success of "Evidence That Demands a Verdict," Josh McDowell continued to produce numerous books that explored various aspects of Christianity, apologetics, and personal development. Some of his notable works include:
More Than a Carpenter: This concise yet compelling book focuses on the person of Jesus Christ, examining the historical evidence surrounding His life, death, and resurrection. "More Than a Carpenter" has been translated into dozens of languages and has reached millions of readers worldwide.
The New Evidence That Demands a Verdict: Serving as an updated and expanded version of his earlier work, this book delves deeper into the evidence supporting the reliability of the Bible and the claims of Christianity. It addresses new challenges and objections that have arisen since the original publication.
The Secret of Loving: Beyond his apologetic works, McDowell also ventured into addressing relational issues. In "The Secret of Loving," he explores the key principles that contribute to healthy and fulfilling relationships, drawing on his own experiences and biblical wisdom.
Apologetics Ministry and Global Impact
Recognizing the need for solid apologetic resources, McDowell founded Josh McDowell Ministry, now known as Cru, in 1961. This organization has been instrumental in reaching millions of individuals with the message of Christ's love and equipping them to defend their faith. Through his extensive travels, McDowell has spoken to audiences of all ages, from university students to church congregations, inspiring them to embrace a vibrant and intellectually grounded faith.
What is the witness Josh McDowell about?
"The Witness" is a powerful and deeply personal documentary that chronicles the life and experiences of Josh McDowell. Directed by Jon Erwin, the film delves into McDowell's upbringing, his struggles with abuse and doubt, and his remarkable journey to faith. Through intimate interviews, compelling storytelling, and archival footage, "The Witness" provides a captivating portrait of McDowell's transformation and his relentless pursuit of truth. It offers viewers a glimpse into the heart and mind of a man whose life and ministry have impacted millions, showcasing the power of forgiveness, redemption, and the enduring message of Jesus Christ.
Does Josh McDowell have a son?
Yes, Josh McDowell has a son named Sean McDowell. Like his father, Sean McDowell is a renowned Christian apologist, author, and speaker. He has followed in his father's footsteps, dedicating his life to defending the Christian faith and equipping believers to engage with contemporary challenges.
Sean McDowell has authored several books, including "The Fate of the Apostles" and "Evidence That Demands a Verdict," co-authored with his father. With his own unique insights and expertise, Sean McDowell continues to carry forward the family legacy of inspiring others to live out their faith with intellectual integrity and conviction.
FAQs
Is Josh McDowell still active in ministry?
Yes, despite his age, Josh McDowell remains active in ministry, speaking at conferences, writing books, and mentoring young leaders.
What sets Josh McDowell apart as an apologist?
McDowell's unique ability to combine intellectual rigor with personal warmth and empathy sets him apart. He engages with skeptics and seekers on both an intellectual and emotional level, making his message accessible and relatable.
How can I access Josh McDowell's resources?
Josh McDowell's books, articles, and videos are widely available in bookstores, online platforms, and through his ministry's website.
Conclusion
Josh McDowell's life and work have made an indelible impact on the realm of Christian apologetics and faith-building. His personal journey from skepticism to faith has inspired countless individuals to seek truth and develop a robust, evidence-based faith. McDowell's writings continue to equip believers with the knowledge and confidence to engage with intellectual challenges, while his speaking engagements have touched lives around the world. As Josh McDowell's legacy endures, his influence will undoubtedly continue to shape and strengthen the faith of generations to come.
Take a tour: Whofacts