Uniroyal Tire is a widespread name in the tire industry. There is nobody in this industry who doesn't hear about Uniroyal Tire. If you have been driving cars for several years you must listen to it. But did you ever try to know who makes Uniroyal Tires?
Whether you try or not today's discussion will be all about Uniroyal Tires. Here I will discuss the Uniroyal manufacturers. Moreover, by reading this article you will be able to know about different types of Uniroyal tires, their effectiveness and a short guide on where to buy them. 
Who Makes Uniroyal Tires?
So, let's start with our main question who makes Uniroyal Tires? Mainly The Michelin Group Makes Uniroyal Tires. In 1989 Michelin acquire Uninoiyal tire from the Uniroyal Goodrich Tire Company for $1.5 billion. They manufacture Uniroyal Tires in Colombia, Peru, and especially in North America.
If The Michelin Group manufactures Uniroyal tires from North America then who makes for the outside area? It is Continental AG – an automotive parts manufacturing company that makes Uniroyal Tires outside of North America.
Now we will know more about two of these company who makes Uniroyal Tires. Before knowing them, take a look at the history of Uniroyal Tire first.
Know More: Who Makes Kumho Tires
History of Uniroyal Tires
It's been a long history for Uniroyal Tires. The company has been through many changes over the years, but one thing has remained the same – its commitment to providing high-quality tires at an affordable price.
Uniroyal was founded in 1892 as the United States Rubber Company. It was one of the first companies to mass-produce automobile tires. In the early days, they were known for their innovative tire designs, such as the pneumatic tire and the tubeless tire. The company changed its name to Uniroyal in 1961. 
Looking to the future, Uniroyal is focused on sustainable mobility solutions. They are investing in research and development to create tires that are more energy-efficient and have a lower environmental impact.
Uniroyal Tire's Journey with The Michelin Group
The Michelin Group is a French multinational company that was founded in 1889 by the Michelin brothers. It is headquartered in Clermont-Ferrand, France. It is one of the world's largest tire manufacturers in the world. They produce different types of tires for aircraft, cars, bicycles, heavy vehicles, motorcycles, and space satellites. 
Mainly they have been a pioneer in tire technology and innovation. They developed the first radial tires in 1946 which revolutionized the tire industry. They also invented the Michelin Man, the world's first tire mascot. However, they acquired Uniroyal formerly United States Rubber Company in 1990. Since then they are making and manufacturing Uniroyal tires with the same quality.
Uniroyal Tire's Journey Continental AG
Continental AG, commonly known as Continentals, is a leading German automotive manufacturing company specializing in tires, brake systems, and other automotive parts. It is headquartered in Hanover. They manufacture and sell products under the Continental, General Tire, and Uniroyal brands, among others. 
However, their journey with Uniroyal started in 1979. Though The Michelin Group acquired Uniroyal, they are still manufacturing Uniroyal tires and providing them outside North America.
Read More: Who Makes Lotus Cars
Types of Uniroyal Tires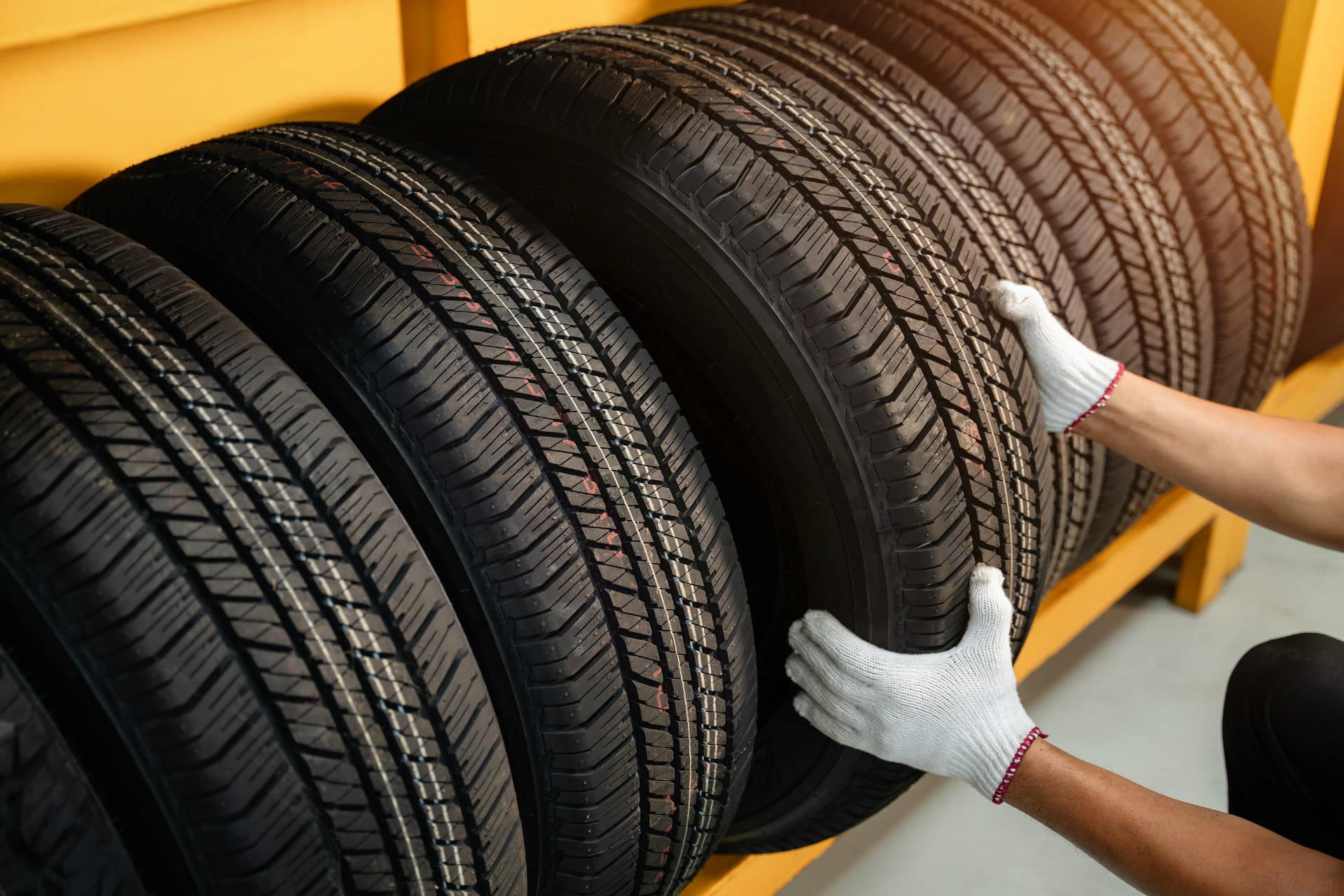 There are many different types of Uniroyal tires, each designed for a different purpose. Here is a rundown of the most popular Uniroyal tires:
All-Season Tires: They are designed to provide reliable traction and handling in a variety of conditions, including wet weather and light snow.
Performance Tires: Their performance tires are designed for drivers who demand the utmost in handling and cornering ability. 
Winter Tires: Their winter tires are designed to provide exceptional traction and stability in snow and ice.
Off-Road Tires: Their off-road tires are designed for drivers who enjoy exploring the great outdoors.
Commercial Tires: Uniroyal's commercial tires are designed for the demanding needs of commercial vehicles.
What is The Best Uniroyal tire?
Now you may ask then what is the best Uniroyal tire now? It is The Uniroyal Tiger Paw GTZ that is the best I have ever seen. It is a high-performance all-season tire that provides excellent traction and handling in both wet and dry conditions. It is one of the most popular tires on the market and is used by many professional drivers. It has a unique tread design that helps it grip the road better than other tires. It also has a special compound that makes it more durable and resistant to wear.
Are Uniroyal Tires Good?
Do you know how to define an automotive product as good? There are a lot of factors by which we can define a product well. For the tire industry if we find the product affordable, durable, and smooth then we can declare it as a good tire. Let's find out these factors in Uniroyal tires.
Everybody knows that Uniroyal tires are always affordable. One of the main reasons why people might say this is because Uniroyal tires are known for their durability. This means that they can last a long time, even when driving on rough roads or in other difficult conditions. In addition, Uniroyal tires also tend to provide a smooth ride, which can be another important factor for a lot of people. As we find the qualities among their tires now we can say that Uniroyal Tires are Good.
See More: Is Tommy Hilfiger a Good Brand
Where To Buy Uniroyal Tires?
Looking for a new set of Uniroyal tires? You're in luck – there are plenty of great places to buy Uniroyal tires both online and offline. As a famous tire brand, they have many authorized dealers and seller's shops. You can easily buy them locally.
If you like to buy them online there are also many options for you. Tire Rack, Discount Tire, and Tires Plus are the three largest tire retailers in the United States from where you can also buy them.
Moreover, like other products they are also available on Amazon and Walmart. You can also buy their tires from their official website. Now it's up to you where you will buy them.
Uniroyal Giant Tire – An Interesting Fact
The Uniroyal Giant Tire is a massive, one-of-a-kind tire that stands at over 80 feet tall and weighing in at over 26,455 pounds. It is the world's largest tire, and it's located in Allen Park, Michigan. It was originally built in for the New York World's Fair.
It was created as a Uniroyal company exhibit to show off their new line of radial tires. It is made of polyester resin. The tire is so big that it takes a special crane to move it. It is a popular tourist attraction in Allen Park, and it's also been featured in a few movies and TV shows.
Conclusion
In conclusion, Uniroyal Tires are manufactured by The Michelin Group and Continental AG. Both the companies always manufacture quality products tires which still keep Uniroyal as one of the leading tire brands in the world. So today, the company is known for its affordable and high-quality tires. 
Frequently Asked Questions
Are uniroyal tiger paw tires noisy?
Uniroyal tiger paw tires are not completely free from noise.But accoding to other uniroyal tires it is less noisy.If you are thinking to buy a noise free tire it should be one of them.
Is Uniroyal tires made by Michelin?
Yes, since 1990 Uniroyal tires are made by Michelin.Till now they produce high-quality tires.
Are Uniroyal tires good in snow?
Uniroyal tires are the best in snow.It will give you most safety in this kinds of situation.