The eligible recipients of Zakat are the poor and needy, the destitute, Zakat administrators, those whose hearts are to be reconciled, those in bondage or enslaved, the debt-ridden, those in the path of Allah, and the wayfarer or stranded traveler.
Criteria for Eligibility for Zakat
Zakat eligibility is determined based on several key criteria. These criteria ensure that the individuals who receive zakat are those who are truly in need and deserving of assistance. The following factors play a crucial role in determining eligibility:
Muslim: Only Muslim individuals can receive zakat as it is an Islamic obligation.
Adult: Zakat is generally applicable to adult individuals who have reached the age of maturity, known as "baligh" in Islamic terminology.
Sanity: The person must be of sound mind and capable of understanding the implications of receiving zakat.
Financial Capability: The potential recipient should not possess wealth beyond a specific threshold, known as the nisab, which is the minimum amount of wealth one must have before becoming liable for zakat.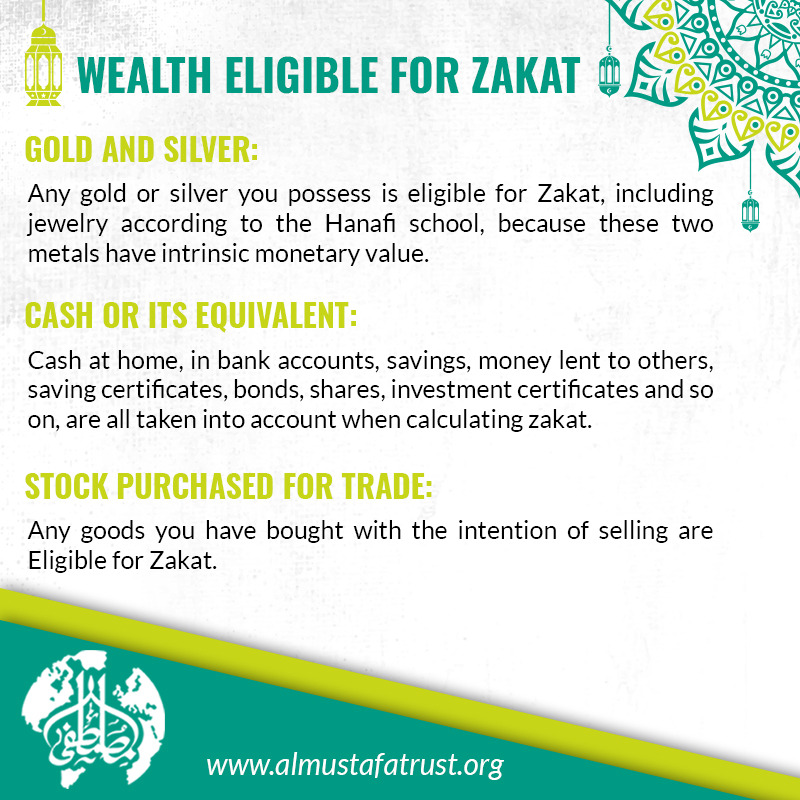 Individuals Eligible for Zakat
Various categories of individuals are eligible to receive zakat. Here are some common examples:
The Poor (Al-Fuqara): Those who have little or no wealth or income and are unable to meet their basic needs fall into this category. They are the primary beneficiaries of zakat.
The Needy (Al-Masakin): Individuals who are slightly above the poverty line but still face financial hardship qualify for zakat. They may have some assets but lack sufficient income to sustain themselves adequately.
Zakat Administrators: Those responsible for collecting, distributing, and managing zakat funds may receive a portion of the zakat as compensation for their efforts. This ensures the effective and efficient administration of the charitable system.
New Converts (Al-Mu'allafatu Qulubuhum): Individuals who have recently embraced Islam and require support to establish themselves in the community are eligible for zakat. This assistance helps them integrate and stabilize their new lives.
People in Debt (Al-Gharimin): Individuals burdened by debts that exceed their financial capability may receive zakat to alleviate their debt burden and provide them with a fresh start.
Travelers (Ibnus-Sabil): Travelers who find themselves stranded or without resources during their journey may receive zakat assistance to help them continue their travels or return home.
Exclusions from Zakat Eligibility
While zakat is intended to assist those in need, there are certain categories of individuals who are generally excluded from receiving zakat. These include:
The Wealthy: Individuals who possess wealth above the nisab threshold are not eligible to receive zakat. They are expected to fulfill their zakat obligation by giving to those in need.
Descendants: Parents and grandparents are not eligible to receive zakat from their direct descendants (children and grandchildren) because it is their responsibility to provide for their families.
Non-Muslims: Zakat is specifically designated for Muslims, so non-Muslim individuals are generally not eligible to receive it. However, there are separate forms of charity and assistance that can be given to non-Muslims.
Calculation and Distribution of Zakat
Zakat calculation is based on the individual's wealth, with a specific percentage (usually 2.5%) being allocated for charity. The calculation includes various financial assets such as cash, savings, investments, gold, and business assets, among others.
Once zakat is collected, it should be distributed to the eligible recipients. It is highly recommended to give zakat to local individuals or organizations to benefit the immediate community. Mosque committees, charitable foundations, and trusted individuals can be approached to ensure proper distribution according to Islamic principles.
The Importance of Zakat in Society
Zakat plays a vital role in promoting social welfare and reducing economic disparities within society. By obligating the wealthier members of the community to support the less fortunate, zakat fosters compassion, empathy, and solidarity among Muslims.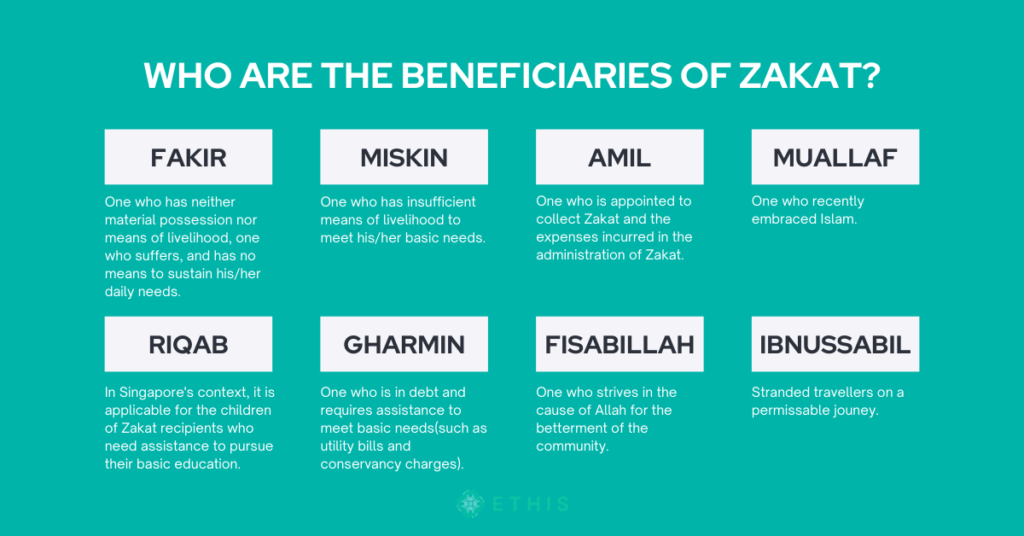 Through zakat, essential needs such as food, clothing, shelter, healthcare, and education can be provided to those in need. This not only improves their quality of life but also contributes to their overall well-being and productivity, allowing them to participate more fully in society.
Who are the 8 recipients of Zakat?
Recipients of Zakat: The eight eligible recipients of Zakat, as outlined in Islamic jurisprudence, are as follows: The poor and needy, who lack the means to meet their basic needs
The destitute, who have nothing and rely on assistance for survival
Zakat administrators, responsible for collecting, distributing, and managing Zakat funds
Those whose hearts are to be reconciled, referring to individuals who are new to Islam or are facing difficulties in practicing their faith
Those in bondage or enslaved, seeking to alleviate their suffering
The debt-ridden, who are unable to repay their debts
In the path of Allah, referring to those striving for the cause of Islam
The wayfarer or stranded traveler, who is in need of assistance.
What are the 3 conditions of Zakat?
Conditions of Zakat: There are three fundamental conditions for the obligation of Zakat: 1) Ownership of Nisab, which is the minimum threshold of wealth one must possess for Zakat to become obligatory. The Nisab amount varies based on the type of wealth (e.g., cash, gold, silver) and fluctuates with market values. 2) Completion of a Hawl (one Islamic lunar year) on the wealth or assets in possession. Once this period elapses, Zakat becomes obligatory on the applicable assets. 3) Absence of a genuine need or debt on the wealth or assets. Zakat is typically paid from surplus wealth that remains after personal needs and debts are fulfilled.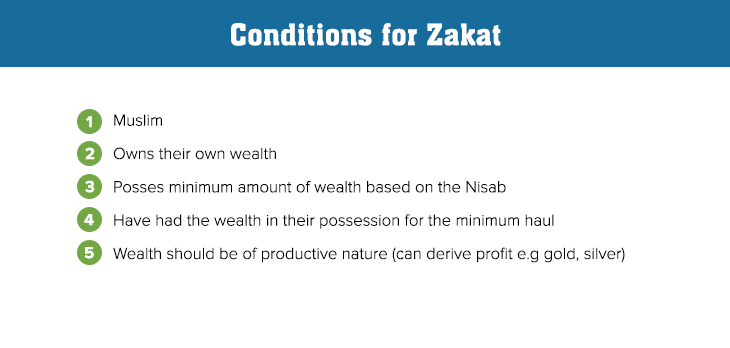 Who are exempted from receiving Zakat?
Exemption from Zakat: There are certain categories of individuals who are exempted from receiving Zakat. These include: 1) The wealthy who exceed the Nisab threshold, as they are not eligible to receive Zakat assistance. 2) One's immediate family members, such as parents, children, spouse, and grandparents, are generally excluded from receiving Zakat. However, if they meet the criteria of Zakat recipients due to poverty or destitution, it is permissible to give Zakat to them. 3) Non-Muslims, as Zakat is specifically designated for the benefit of the Muslim community.
Can I give Zakat to my brother?
Giving Zakat to a Brother: It is permissible to give Zakat to one's brother if he falls within the eligible categories of Zakat recipients. However, it is important to ensure that the brother meets the criteria of being poor or in need, as specified by Islamic guidelines. Zakat should be given to those who genuinely require assistance and meet the prescribed conditions for eligibility. It is advisable to consult with knowledgeable individuals or Islamic scholars to ascertain the proper distribution of Zakat and ensure compliance with the principles of Islamic jurisprudence.
who are eligible for zakat?
Conclusion
Zakat is a significant pillar of Islam that aims to alleviate poverty and promote social justice. By understanding the criteria for zakat eligibility, we can ensure that the funds reach the deserving individuals and contribute to the betterment of society. The fulfillment of zakat not only strengthens the bond of brotherhood among Muslims but also serves as a means of purifying one's wealth and attaining spiritual growth. Embracing the principles of zakat allows us to uphold the values of generosity, compassion, and social responsibility in our lives.
Take a tour: whofacts