Alfa Romeo is owned by Stellantis, one of the world's largest automotive groups formed by the merger of Fiat Chrysler Automobiles (FCA) and Groupe PSA.
Alfa Romeo:
A Legacy of Italian Excellence Alfa Romeo, founded in 1910, has established itself as a symbol of Italian automotive excellence. With a rich heritage spanning over a century, the brand has created iconic cars that combine style, performance, and innovation.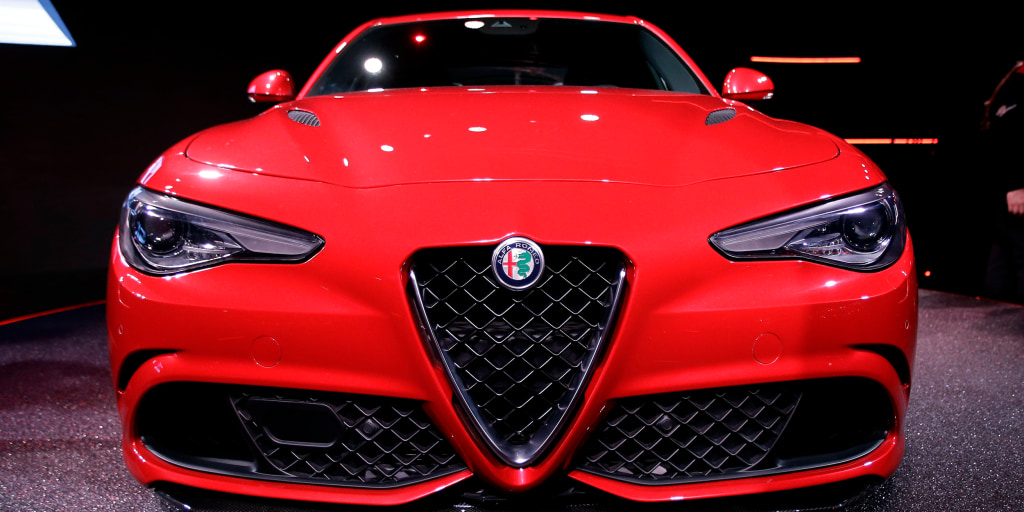 Early Ownership:
A Journey through Time During its early years, Alfa Romeo was primarily owned by Italian investors. Nicola Romeo, an engineer and entrepreneur, took control of the company in 1915 and played a crucial role in its development. Under Romeo's leadership, Alfa Romeo expanded its production and gained prominence in the motorsports arena.
Fiat Era:
Alfa Romeo Becomes Part of the Family In 1986, Alfa Romeo encountered financial challenges, leading to its acquisition by Fiat Group (now Stellantis). Fiat saw the potential in Alfa Romeo and recognized the value of preserving the brand's legacy. The partnership with Fiat allowed Alfa Romeo to access resources, technology, and global distribution channels while retaining its unique identity.
Global Expansion:
Alfa Romeo under Fiat Chrysler Automobiles In 2007, Fiat Group partnered with Chrysler, forming the Fiat Chrysler Automobiles (FCA) group. This collaboration opened new avenues for Alfa Romeo, facilitating its global expansion. FCA invested in research and development, launching new models and rejuvenating the brand's lineup. Alfa Romeo's resurgence was evident with the introduction of vehicles such as the Giulia sedan and the Stelvio SUV.
Stellantis:
The Future of Alfa Romeo In January 2021, the merger of FCA and Groupe PSA resulted in the formation of Stellantis, one of the world's largest automotive groups. Alfa Romeo continues to be part of the Stellantis portfolio alongside other renowned brands such as Fiat, Jeep, Peugeot, and Citroën. This merger presents an opportunity for Alfa Romeo to leverage shared technologies, expand its electric vehicle offerings, and further strengthen its global presence.
Who owns Alfa Romeo now?
From September 2021, Alfa Romeo is owned by Stellantis, a global automotive group formed by the merger of Fiat Chrysler Automobiles (FCA) and Groupe PSA. Stellantis, headquartered in the Netherlands, is a multinational corporation that operates various renowned automotive brands worldwide. The merger brought together the strengths of both FCA and Groupe PSA, including their respective ownership of Alfa Romeo, under the Stellantis umbrella.
Is Alfa Romeo made by Ferrari?
Alfa Romeo is not made by Ferrari, although the two Italian brands share a common heritage and have historical ties. While both brands have contributed to the Italian automotive industry, they operate as separate entities under different ownership. Alfa Romeo is owned by Stellantis, as mentioned earlier, while Ferrari operates as an independent luxury sports car manufacturer.
Is Alfa Romeo British or Italian?
Alfa Romeo is an Italian automotive brand with a rich history and strong Italian heritage. The company was founded in Milan, Italy, in 1910 and has remained rooted in Italian culture ever since. The brand's iconic designs, engineering prowess, and motorsport heritage are deeply intertwined with Italy's automotive legacy. While Alfa Romeo vehicles are enjoyed by enthusiasts around the world, they are unequivocally Italian, representing the craftsmanship and passion that define Italian automotive excellence.
FAQs
Is Alfa Romeo still an Italian brand?
Yes, Alfa Romeo remains an Italian brand, preserving its Italian heritage and design aesthetics.
Can I buy an Alfa Romeo outside of Italy?
Absolutely! Alfa Romeo vehicles are sold worldwide through authorized dealerships, allowing enthusiasts to enjoy the brand's offerings in various countries.
Will Alfa Romeo introduce electric vehicles?
Yes, Alfa Romeo has plans to expand its electric vehicle lineup, leveraging Stellantis' shared electric platform technology.
Is Alfa Romeo still involved in motorsports?
While Alfa Romeo's presence in motorsports has varied over the years, the brand has a rich racing heritage. Alfa Romeo currently participates in various motorsports events, including Formula 1. The brand's involvement in motorsports serves as a testament to its performance-oriented DNA.
Are Alfa Romeo vehicles reliable?
Alfa Romeo has made significant improvements in reliability over the years. Like any other brand, there may be occasional issues, but Alfa Romeo has been working diligently to enhance the quality and reliability of its vehicles.
Conclusion
Preserving Alfa Romeo's Essence Throughout its history, Alfa Romeo has witnessed different phases of ownership while staying true to its Italian heritage and passion for automotive excellence. From its early years under Italian investors to its acquisition by Fiat Group and subsequent integration into Stellantis, Alfa Romeo has evolved while preserving its unique essence.
Take a tour: whofacts